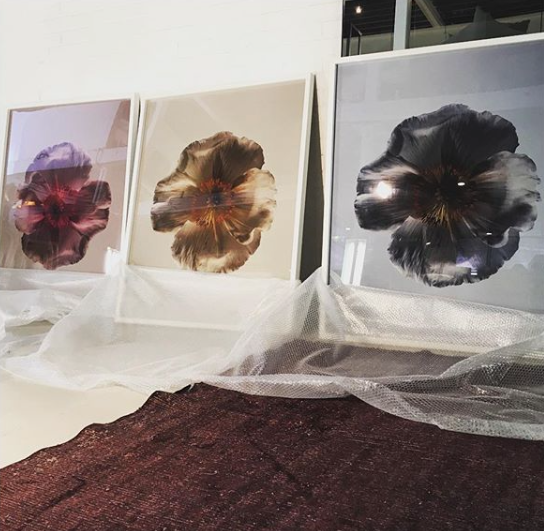 SMITHMADE Maker: Mick Bruzzese, Photographer
Creative Director Nicole Dunbar, co-founder of SMITHMADE, sits down to shoot the breeze with Northern Beaches based photographer, artist and maker Mick Bruzzese.
How long have you been working as a photographer?
I have been in the industry for about 20 years, starting out just before the transition from film to digital. I knew everything you needed to know about film and spent endless hours in the darkroom. At the time I had really hoped to go to university and do a Fine Arts degree however places were finite and I had to find alternate way into doing what I loved. The photography assistant job was perfect for me as I have always had a thing for fashion and art.
How would you say your photography style has evolved over time?
I'd have to say while it has evolved in fluid way, my photography has always been consistent. My style of fashion photography is a little edgier than most and I don't see that changing. I think my style resonates with youth. You could describe it as gritty with a romantic edge. I've never given up on that aesthetic, from when I was assisting right through to my time as head photographer on shoots. It's what I do.
Did you have a specific inspiration, or inspirations, for the exhibition?
I have always had a fascination with finding the beauty in imperfection. Working in fashion for such a long time I've seen many beautiful young models come and go, it's a fickle industry that seems focused on perfection. However, my belief is that it's the subtle imperfections that demonstrate what real beauty is all about. Fashion allows you the freedom to express and create therefore I always look to feature the imperfections and shoot them beautifully well.
I've replicated this same approach with flowers. All my floral images find beauty in imperfection.
Poppies, roses and magnolia are quite graphic and lend themselves well to this type of photography however even dead flowers are exceptionally beautiful. In this series I've played with colour and introduced an Andy Warhol aesthetic to colour print in different ways. I'm able to draw on my experience in the darkroom and really enhance and manipulate colour.
I've actually shot flowers for years but most of this work is buried in scrap books and has never seen light of day. 
Who are your greatest influences? Photographers, artists or otherwise.
I've been fortunate to work with some top fashion photographers who specialise in film, including Richard Bailey and Chris Colls. I love some of the early work of Bruce Weber, and also admire Helmut Newton and Irving Penn.
Apart from that, the grunge movement in the 90's has, is and will always be, a massive influence of mine.
What are your tips on choosing the best art for your home?
That's a difficult one. You can never discount the importance of personal taste. Be sure to choose what you like as you're going to see it often. Also consider the broader look and feel of your home.
Personally, I think big bold pieces are great. One or two stand-out pieces in every home is a must. Also, change your artwork around every year or so, and move pieces from one wall or room to another. Ensure you have a good mix of styles incorporating temporary and classic.