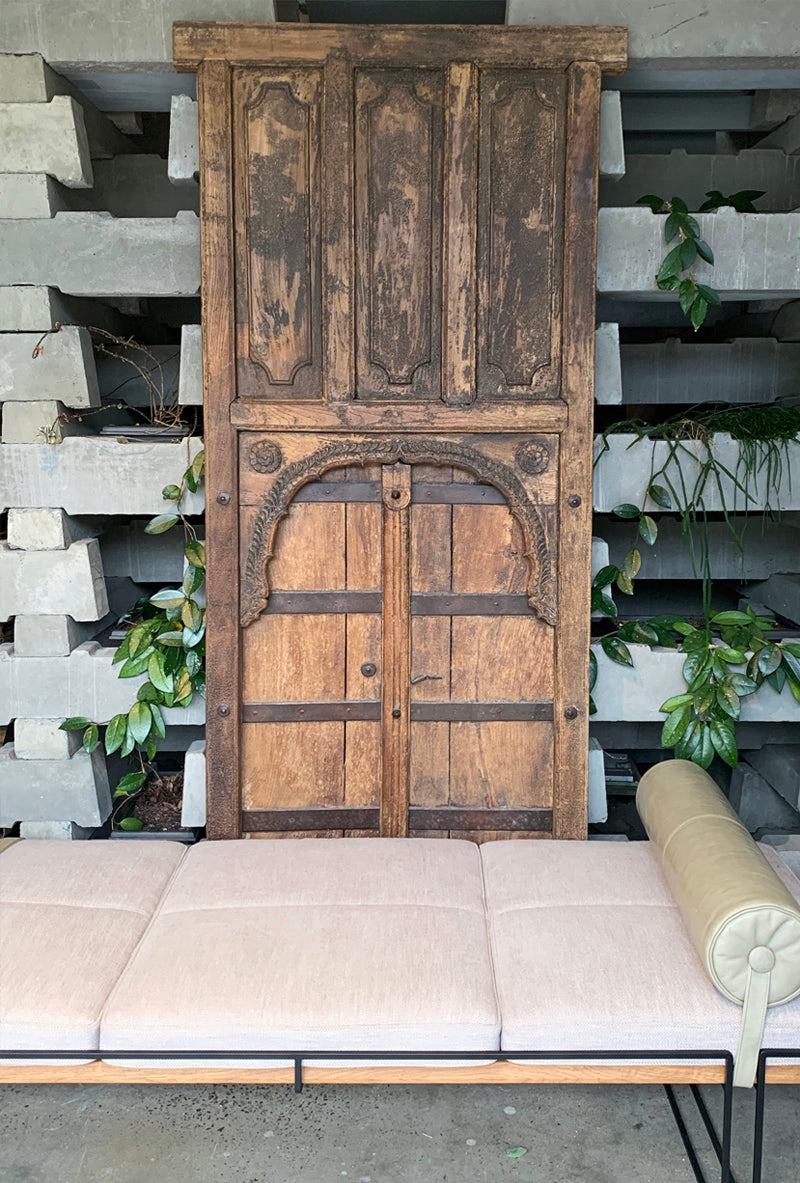 A beautiful one of a kind antique Indian shutter. Highly decorated functional pieces such as this show the richness and craft of their heritage.
We use it in a similar way to a floor standing mirror or artwork, leaned against a wall in a living space, hallway or landing as a complement to beautiful rugs and sofas.
Item is available for local pick up, and we can arrange delivery.
Shipping will be calculated based on delivery location, so we will be in touch after your order to confirm your delivery preferences.