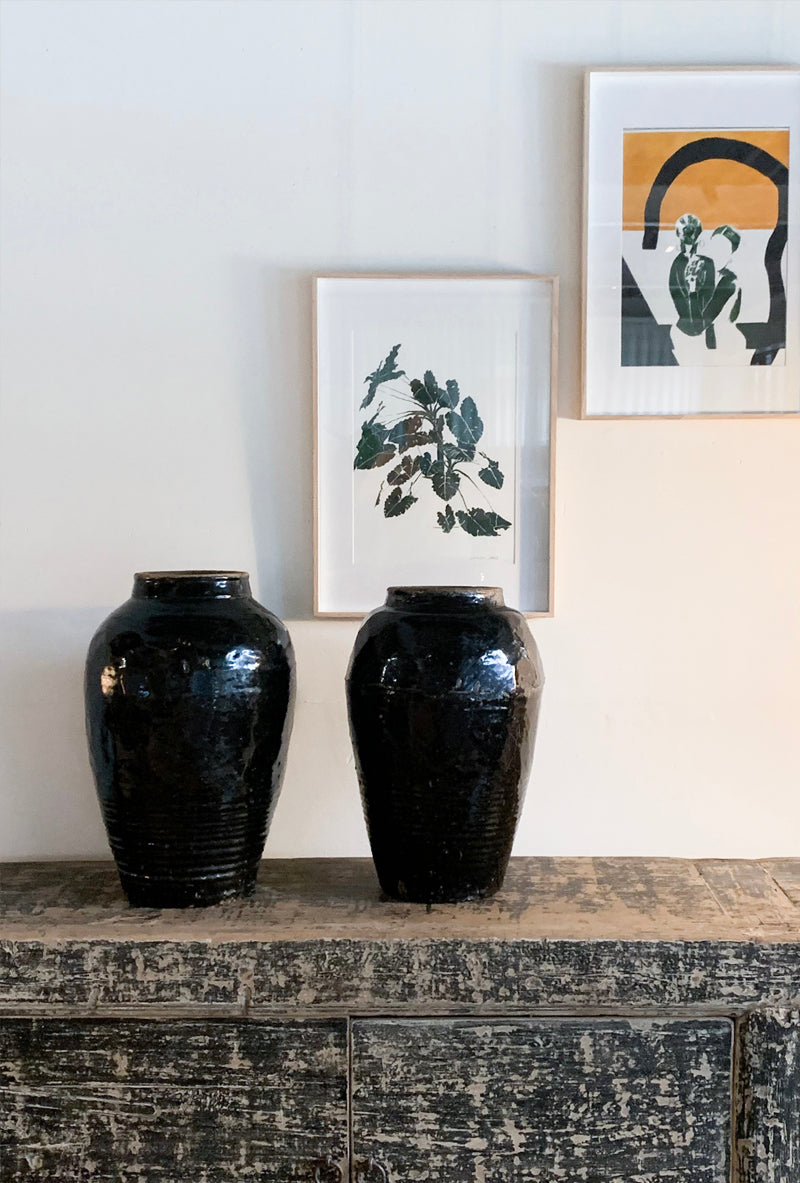 We have run out of stock for this item. Please email Hi@smithmade.com.au to enquire
Gorgeous antique black glazed pots, available separately or as a pair. They have real character and beauty!

Item is available for local pick up, and we can arrange delivery.
Shipping will be calculated based on delivery location, so we will be in touch after your order to confirm your delivery preferences.
Dimensions:
170D x 500H