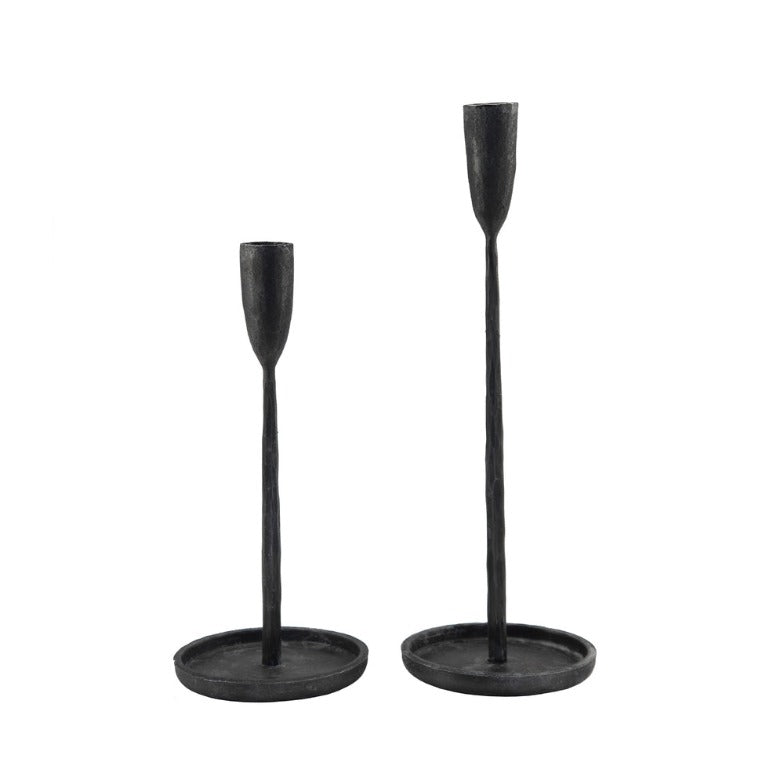 Candle Holder - Black Iron
Set of 2 Candleholders - each set are free form in shape and forged from black iron by artisan blacksmiths. To preserve the finish of the iron & to protect from oxidation & rust, the candleholders have an oil finish.
One of the beautiful features of these candleholders is the patina that will develop over time.
Care
To preserve the finish: Periodically re-apply food grade linseed or mineral oil, wiping off any excess.To remove rust stains: Rub lightly with fine grade steel wool. Clean and re-apply food grade oil as needed. Excessive scouring may lighten the patina, which will darken again over time.

Height: 31 cm. • Diameter: 10 cm

Visit Smithmade today on Sydneys' Northern Beaches for high quality, hand crafted, indoor and outdoor interiors.