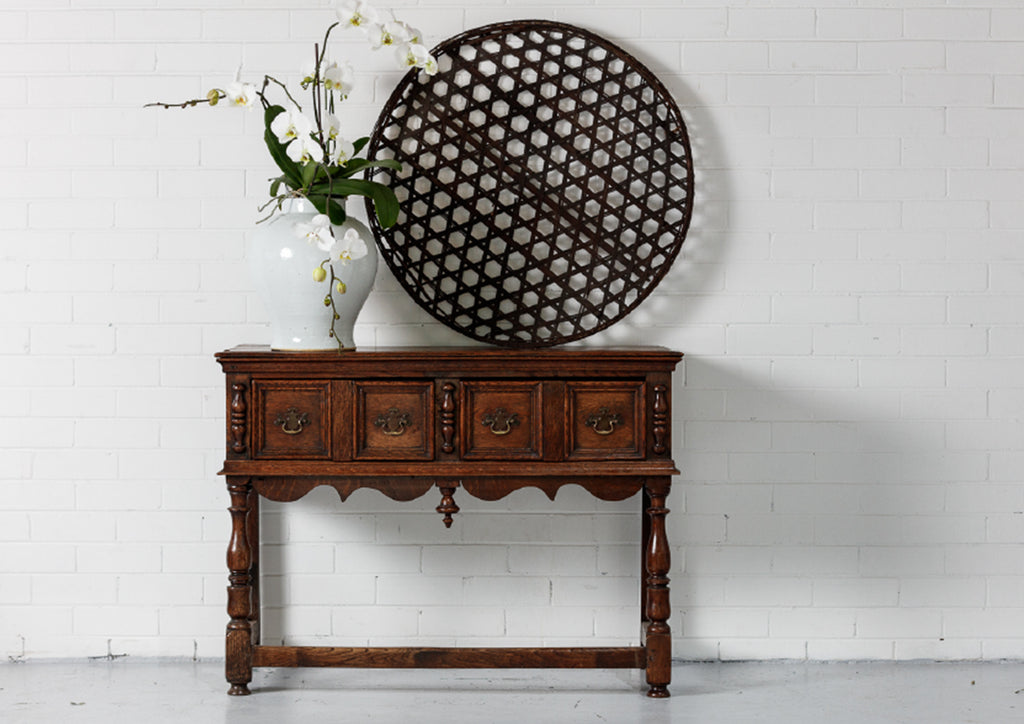 A truly unique piece dating back to C18th, this beautiful console has been impeccably restored, and the oak glows with years of polish. Real class.
Item is available for local pick up, and we can arrange delivery.
Shipping will be calculated based on delivery location, so we will be in touch after your order to confirm your delivery preferences.
Dimensions:
1150L x 860H x 515D