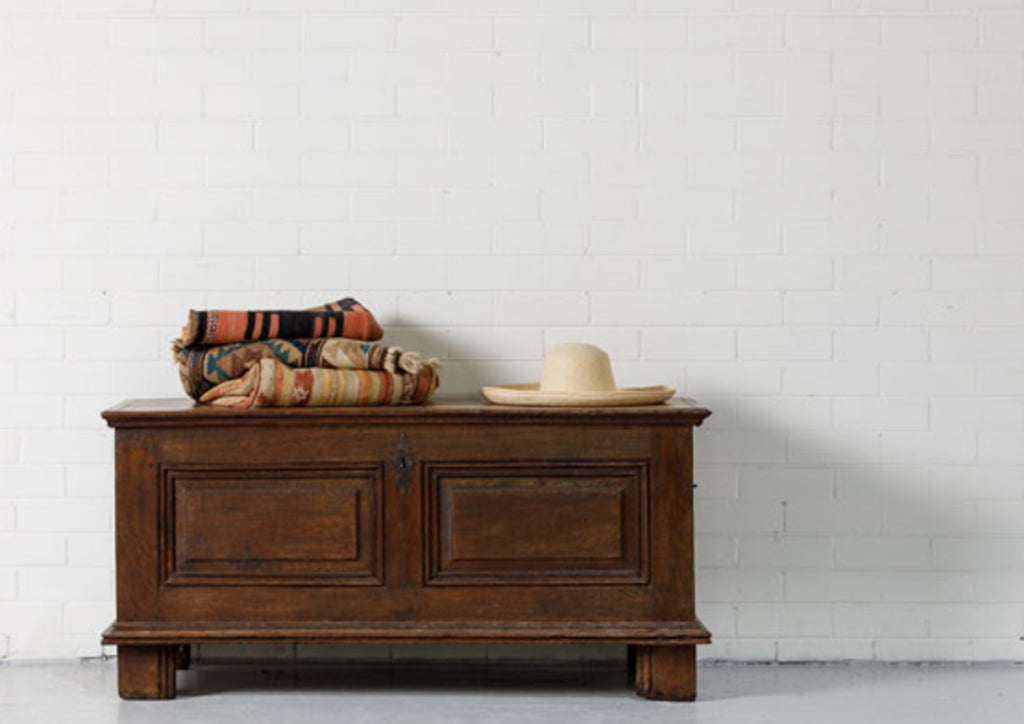 A truly unique piece dating back to C19th, this coffer would have originally been used for storing linens.
Impeccably restored, the timber has a real character. We use as an occasional piece for hallways and landings, and often behind a sofa as a room divider and storage.
Item is available for local pick up, and we can arrange delivery.
Shipping will be calculated based on delivery location, so we will be in touch after your order to confirm your delivery preferences.
Dimensions:
1360H x 545D x 655H